Questions?
Phone us on
1800 222 085

or
Send a query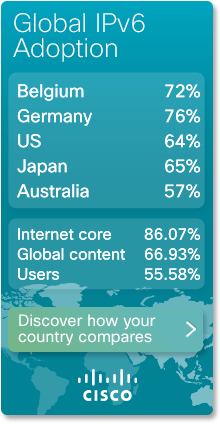 IPv6 in the Pub, Brisbane, 9 September 2015
Andy MacLachlan and Mike Biber will be in Brisbane next week delivering an IPv6 Course (8-10 Sep 2015).
We're holding an IPv6-in-the-Pub session for anyone who wants to drop in for a drink (first one's on us!) and chew the fat on things IPv6. It'd be great to catch up if you have the time to drop by.
6pm, Wed 9 Sept at the Grand Central Hotel, 270 Ann St Brisbane, opposite Shrine of Remembrance.

What is IPv6?

The new Internet Protocol, which provides the addresses to identify and connect routers, computers, tablets & mobiles.

More...

Reasons for IPv6?

Lots! The Internet, the Cloud, or the Internet of Things can't grow without IPv6. It builds larger, cheaper, easier networks. See our list of IPv6

carrots

and

sticks

.

More...