Questions?
Phone us on
1800 222 085

or
Send a query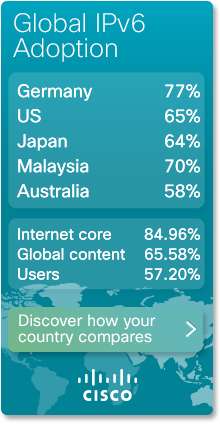 Why Is IPv6Now's Training So Effective?
We offer TUTORING - not just talking.

Individual assistance – Hands-on IPv6 network
Compact friendly classes – Reference documents
Focus on needs – Certified by the IPv6 Forum

2014 Training Schedule




Note: as of December 2014, our free Try6 tunnel service has ended. We believe IPv6 is now a mature technology, and experimental tunnels are no longer needed. Please see our

Access Plans

if you wish to use our services.




IPv6 Training




IPv6 Consulting




IPv6 Access




IPv6 Help




---

IPv6 is a better Internet addressing system for large, economical, efficient networks. IPv6Now has been dedicated to IPv6 since 2007.